"Missouri Farmers Feeding America"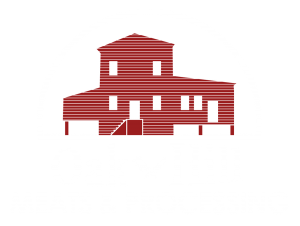 Oak Hill Processing is a USDA meat processing facility owned by a collective of Missouri farmers. We opened in September 2020 to help fill the need for processors in our area. Our processing facility is located in the heart of the historic township of Oak Hill, Missouri.
We specialize in processing custom beef & pork. Check out our cut lists & price sheets available. Our entire operation is designed to make it easier for our customers. Give us a call and we'll schedule a date for your animal(s) to be processed. We'll go over the cut sheet with you line by line to make sure that you and your family gets the exact cuts you want! When your processed meat is ready for pickup, we'll give you a call. When you pick up your meat, simply back your vehicle into our distribution center and we'll even load your processed meat for you! 
USDA Inspection + Private Labeling
We provide USDA beef + pork inspections weekly. We also provide private labeling options for our customers that sell direct to grocery stores, meat markets or other wholesale and retail avenues.  
Delivery Of Processed Meat Available Upon Request 
Too busy to pick up your processed meat? With an additional fee, we can deliver your meat straight to your door! 
Retail Beef + Pork
If you are searching for a processed ¼, ½ or whole beef or whole hog to fill your freezer, we have that too! All of our beef is provided by our trusted local farmers. They grain-finish their beef for that perfect texture and flavor. From our outstanding customer service to the vacuum-seal packaging, to the quality of the meat, there is no doubt Oak Hill Meats is the best meat to feed your family! 
Smaller packs of retail beef & pork cuts available for purchase at the shop. From 1lb packs of bacon and breakfast sausage links to tomahawk steaks, we've got you covered! 
"Missouri Farmers Feeding America"